L19 HZ Super Cub
01-14-2009, 02:43 AM
---
Originally Posted by
C130 Load
OK I just ordered the Microstamp receiver and crystal from BPP.
Now all the pieces are on the way to me.
BPP -Receiver & Crystal
Horizon Hobby. -Super Cubs individual parts.
HeadsUp Rc -Motor,props,ESC,servos,and battery.
Next Hobbies- Castle Thunderbird18 ESC ordered after Heads up at a real good price and couldn't pass it up.
I like ordering from different folks first to see how the service is. Helps in later decisions.
Thanks Doug for all your help.
Anytime. Glad I could help. I'll look forward to your project updates. Meanwhile, I need to get back to my own projects. I've got a couple of planes on the bench back in Seattle, but I have been on the road.
01-16-2009, 01:14 AM
---
UPDATE!
I got two boxes today. One from Horizon and the other from HeadsUp RC. The other parts from Next Hobbies and BPP show they will be here Monday.
That's pretty darn good since I only started ordering last Sunday night.
Time to get to work.
I plan to do the SC to resemble an USAF Vietnam O-1 Birddog. Light Gray like the pictures below.. My favorite picture is the last one with the C-130 in the background. I was a Loadmaster on one for almost 10yrs.
Is it better with foam planes to use waterslide decals or stickers for the markings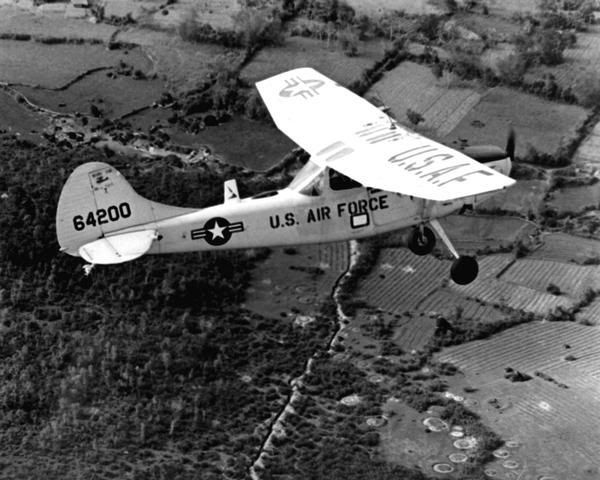 01-16-2009, 04:40 AM
01-21-2009, 06:42 PM
---
More updates.

I got the order with my Thunderbird ESC from NextHobbies on Friday earlier than I thought.
I got my Berg receiver from BPP on Monday.

So far all of the vendors I ordered from have got it to me quickly at a fair price and have answered any questions without delay.
I am very impressed with all of them.

Couple more things to come and I hope the experience is the same.


Thursday 1-22: Got my order from FusionPak. Great service and info. Packaged shipped to me in 2 Days. WOW!
---
Last edited by C130 Load; 01-23-2009 at

03:12 AM

. Reason: Update:
01-21-2009, 08:30 PM
---
It really depends on what you are painting the plane with. For waterslide you'd do well to seal them after applying them or maybe applying a coat of clear glosscote or dullcote to the plane after all the decals are in place.
My preference is fro waterslide but they can be a chore when they are large and when the surface is irregular.
Currently Active Users Viewing This Thread: 1
(0 members and 1 guests)
Posting Rules
You may not post new threads
You may not post replies
You may not post attachments
You may not edit your posts
---
HTML code is Off
---