Old pre-Computer JR 8ch propo + 2.4 module
05-14-2011, 04:45 PM
Super Contributor
Join Date: Oct 2010
Location: Ex UK Brit now in Latvia west coast - Ventspils
Posts: 12,430
Old pre-Computer JR 8ch propo + 2.4 module
---
I have been reliably informed by a JR Tech. that the JR systems have not changed module pin etc. and that an old JR can have a new JR compatible module fitted, + of course matching Rx.
This is great news for my old 35Mhz JR Propo 8ch :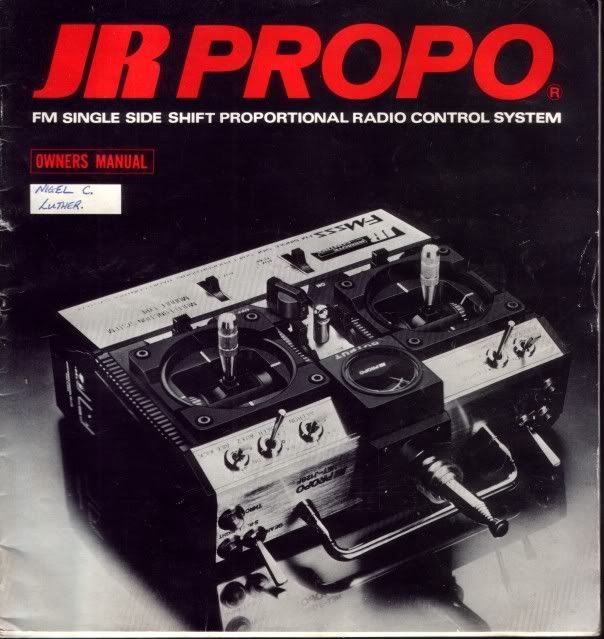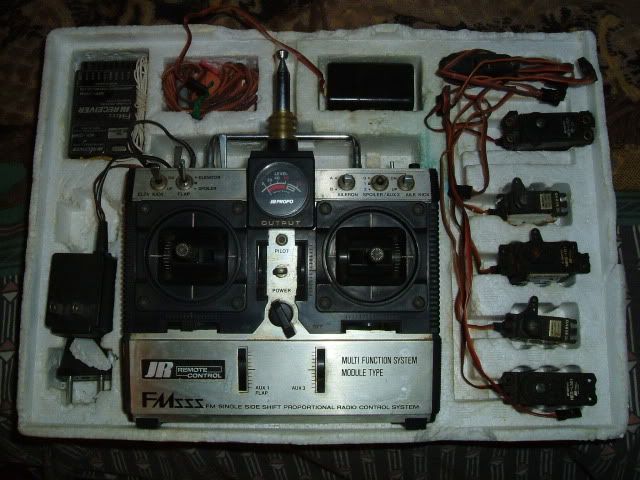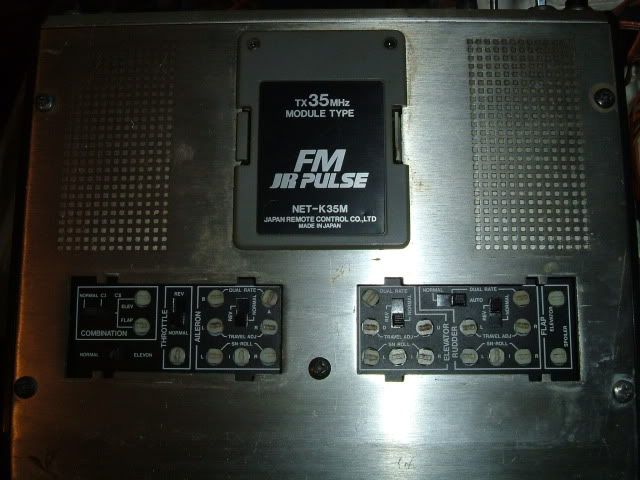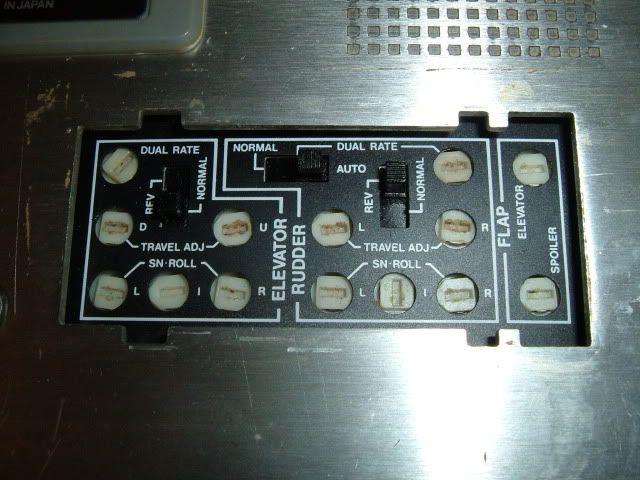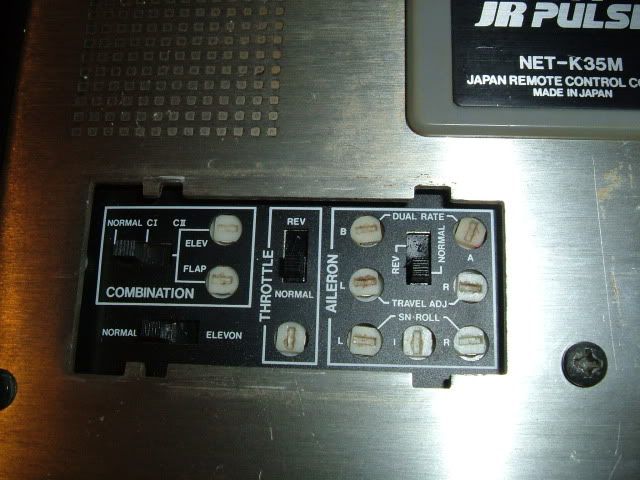 Yes ... even 30yrs on it's still got its original box and gear ....
I have a particular sentimental attachment to this radio as it provided the Rolls Royce of system at great expense in those days ... it helped me fly to good placings in comps and fly-ins. It never failed me. I plan to send it for service, get it all ready for a new lease of life ... back in my hands again .....
I know that radios have moved on from this and I have only a single model "memory" capability with it, but that was the way back then - we knew how to balance / trim / set-up models so we could switch model on same Tx without need for reprogramming etc. On this Tx - I had at any one time at least 5 models trimmed ready to switch on, start motors and go.
Nostalgia !!
Anyway ........... what I need is recommendations for good budget 3rd party 2.4Ghz module / Rx combo to fit it ....
Note it still works as a 35Mhz ....
05-15-2011, 07:40 AM
Past President of PSSF
Join Date: Sep 2009
Location: Lacey WA, 1 mile E of Mushroom Corner
Posts: 2,081
---
If you want to fly the Bind-n-Fly, (BNF) you will have to buy a Spektrum system.

I think there will be Futaba FASST planes available soon, then you would have to buy something that will work with that system.

If you don't need compatibly with other systems, then you can get 2.4 system conversions from dealers like HobbyKing, or Assan and others. These systems are much cheaper, but I do not know the quality, and there are less options, such as receiver size and things.

I use JR/Spektrum and am happy with my gear, VERY little problems, and no failures in flight. Some people like other brands and think I'm crazy, but I don't mind what you fly as long as your happy with it.
05-15-2011, 10:27 AM
Super Contributor
Join Date: Oct 2010
Location: Ex UK Brit now in Latvia west coast - Ventspils
Posts: 12,430
---
BnF is not a road I need or pursue ........ all the planes available as BnF are generally available as ARF's ... that is without Rx - so giving me the option to use my own choice of radio.

The JR is sitting there needing service ... and with it's quality components and silky smooth feel - shame to waste it. I was flying on 35 with it up until end of last year ... but when I had it serviced by a non RC guy - I ended up with a glitching rudder channel. So it's been in box since then. It will be returned to an RC tech who knows the sets and will put it back to 101% operation. So I have choice .. stay with the 35Mhz and proven ability or swap out module and install a 2.4Ghz ..

What do I know about the set overall ?

a) I know it's out of sight range.
b) High quality ball-raced sticks
c) RF meter output (35Mhz of course !)
d) Extremely fine-tuned pots capability via back panels to mix / combo channels etc.
e) Very smooth servo response ...
f) New NiMH pack installed last year of 2600mAh giving it long useage time.

Considering I also paid over £450 for it in early 80's - that was a BIG price to pay for radio in those days .... more than many peoples monthly salary ...