Just a part of my hangar
09-07-2019, 12:28 PM
Super Contributor
Join Date: Oct 2010
Location: Ex UK Brit now in Latvia west coast - Ventspils
Posts: 12,501
Just a part of my hangar
---
Quite often the subject of what people have and many find it hard to imagine a large hangar !!
Here's my Renault Van with its basic load ...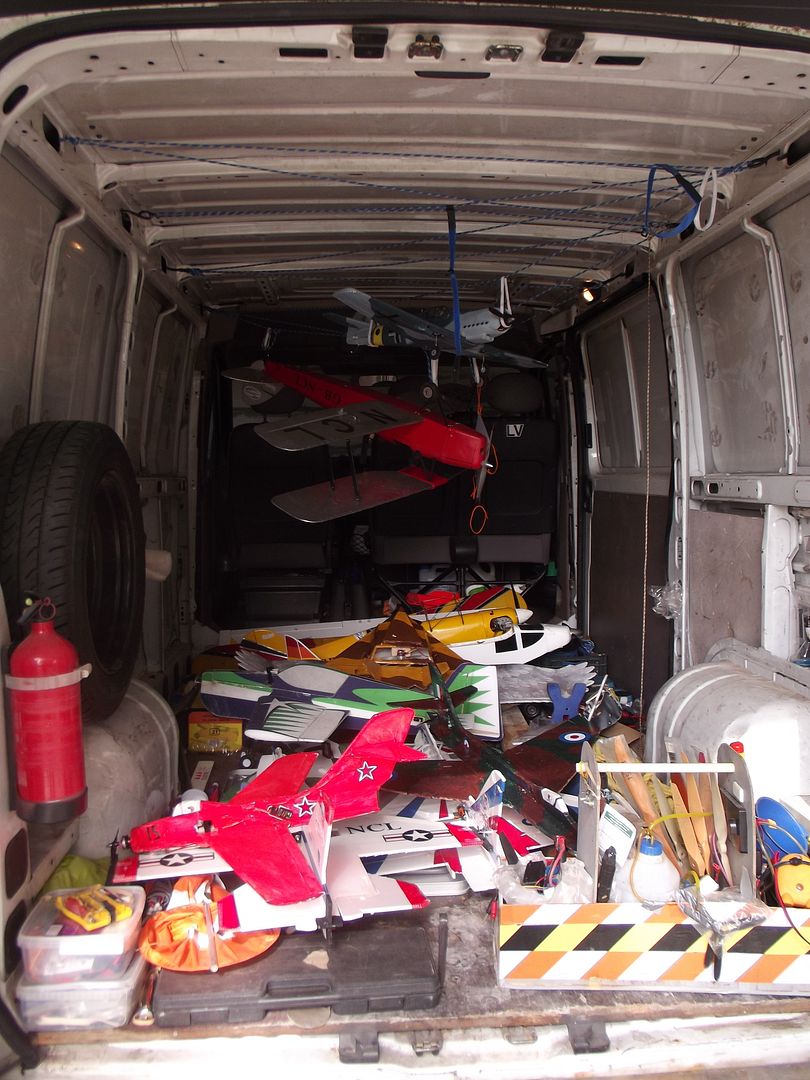 Tiger Moth
ME109
Hawker Hunter
F16
Eurofighter
WOT4
Skymaster Biplane (B)
Mig 15
MXS
RC Eagle
Then we have the ground floor store of my workshop .. (all waiting for upper floors to be furnished) ...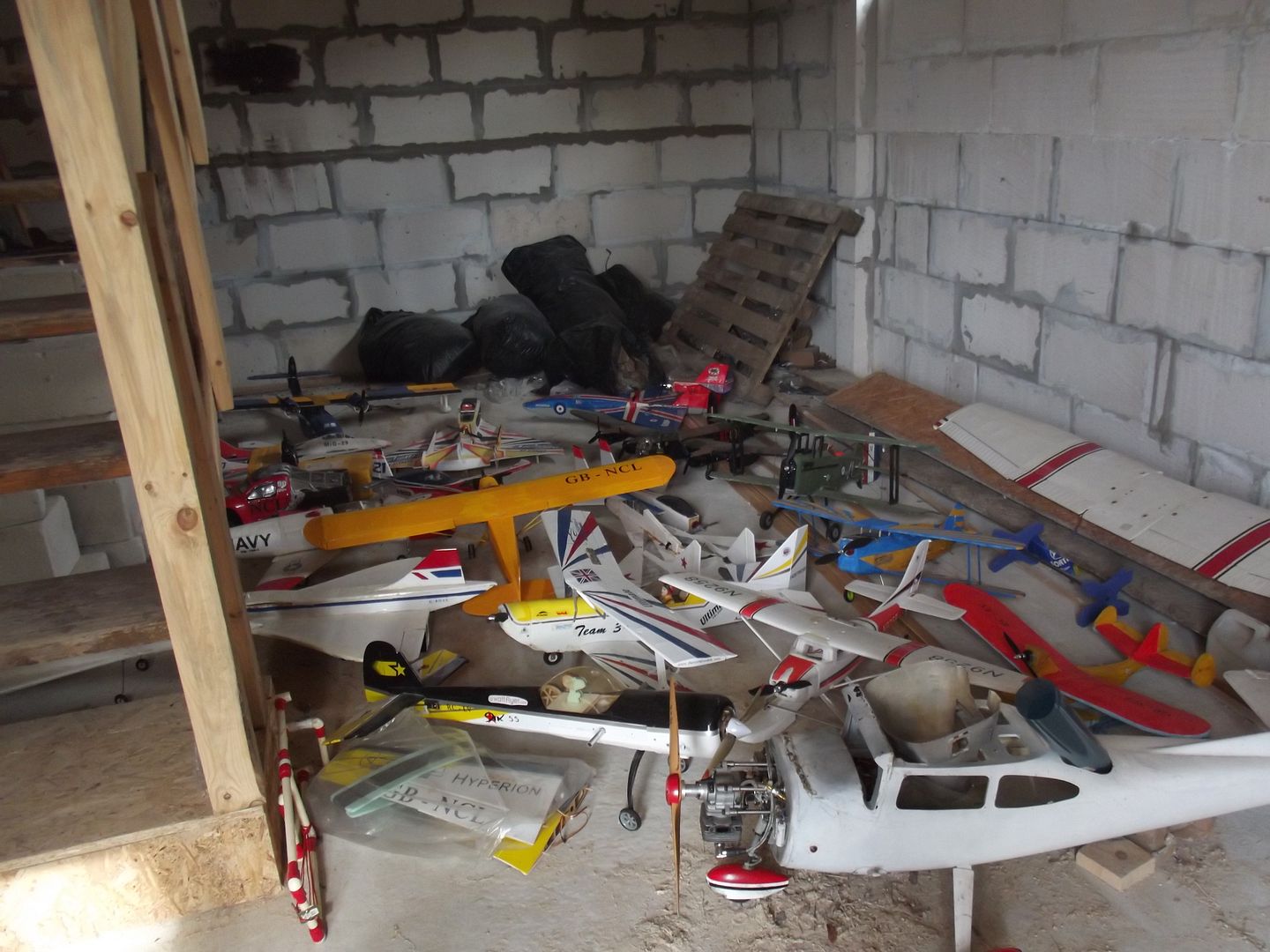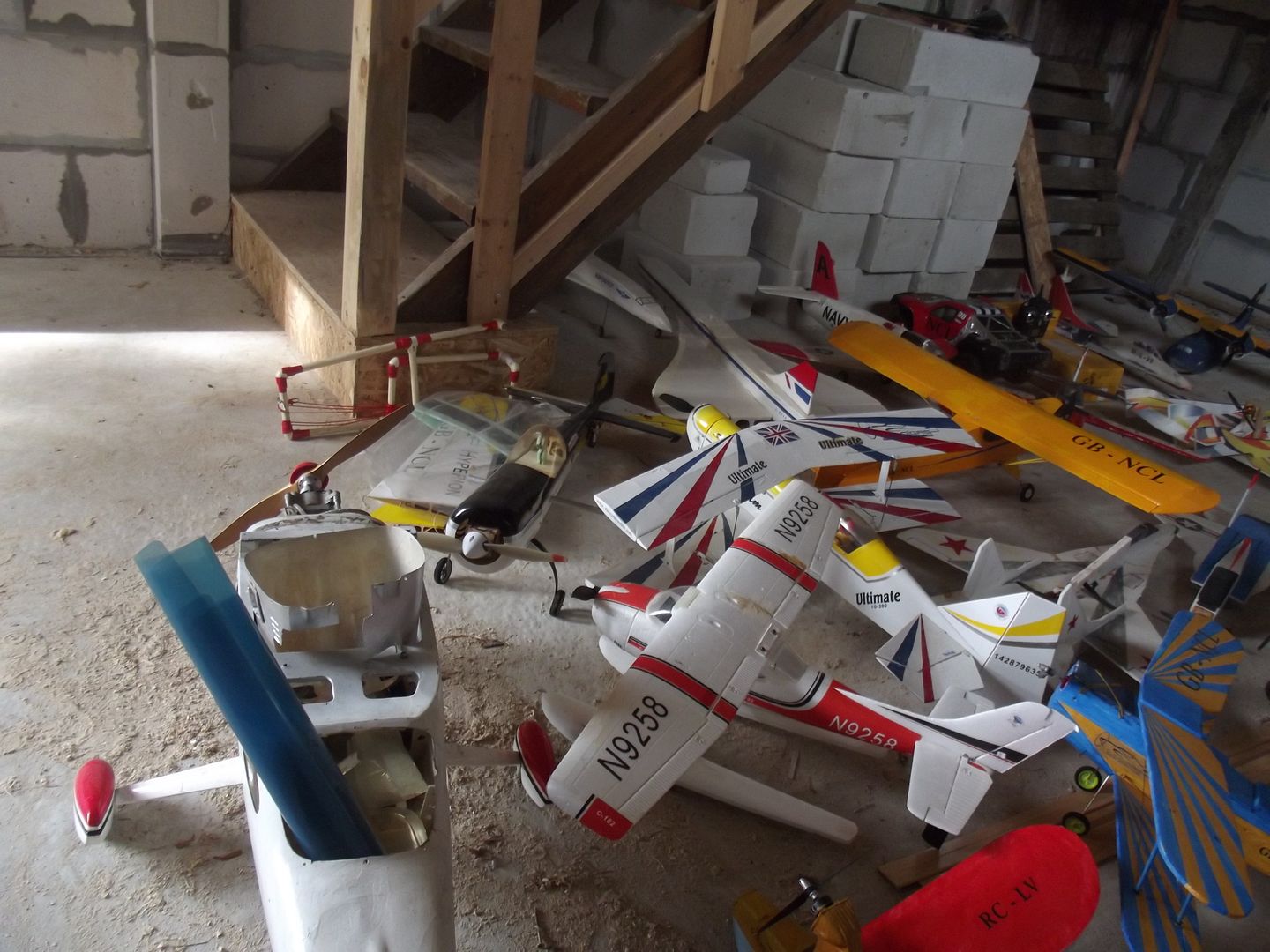 Large Cessna (free from a pal but needs repairs .. incl 26cc gasoline engine and all servos !)
Yak 55
Cessna Floatplane
Slowboat
Ultimate
Concorde
TU144
Cub
Mig 29 (A)
Mig 29 (B)
T45
Stampe SV4
SE5
Polaris
Arctic Cat
PBy Catalina
F15
Parkjet
+ RC Car ...
Next I will be moving the models from the house - that's two large rooms full ... including Helicopters, Boats and Multi-Rotors
03-14-2020, 01:22 PM
---
I think its great that you still have all those, i love to mess about with my old planes and stuff as each item has the power to trigger long forgotten memories. Its the same with fishing tackle for me. Maybe i am just a hoarder but i find it almost hurts to let stuff go and if I am very lucky and it actually comes back, its as if a small and forgotten piece of my life has been re fitted into place.
Thread
Thread Starter
Forum
Replies
Last Post
General Electric Discussions
Electronic Builders Workshop
Currently Active Users Viewing This Thread: 1
(0 members and 1 guests)
Posting Rules
You may not post new threads
You may not post replies
You may not post attachments
You may not edit your posts
---
HTML code is Off
---